The Major Gifts Visit: Questions & Talking Points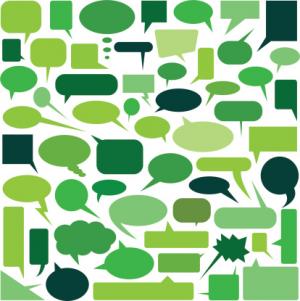 Enlisting and engaging people in the life and mission of your organization is a fascinating challenge--one that involves knowing your own talking points inside and out.
But, just as vitally, it involves knowing the right questions to ask, and subsequently knowing how to listen. By showing an interest in your donors' ideas and in their lives, you'll form strong relationships for your organization and for yourself.
Even big-time donors are regular people. As such, going into a major gifts visit, never forget that:
People will remember more of what they say than what you say.
People will believe what they say more than what you say.
People's favorite conversations are the ones in which they speak the most.
Those three factors translate thusly: Asking your donors about their beliefs and how those beliefs relate to your organization will more profoundly connect them to your goals and mission.
Below, we've divided the key questions and talking points into these seven categories:
Engaging and Bonding with the Donor
Cultivation: Learning the Donor's Areas of Interest
Determining the Donor's Emotions and Specific Interests in Your Organization
Giving: Pre-solicitation
Giving: Solicitation
Questions for Follow-up
Phrasing Makes a Difference
1. Engaging and Bonding
Ask about family: Where did you grow up? Your parents? Are there children? Grandchildren? When are they graduating from school?
Ask about career: How and why did you settle on your life's work?
When did you first get involved with [your organization]?
What's the best way to reach you?
Who from [your organization] are you close to?
Is there a spouse to include spouse in giving conversations?

When might we expect to see you (at upcoming functions and events and so forth)?
2. Cultivation: Learning the Donor's Areas of Interest
In your philanthropy, how do you know when your gift has made a difference?
What's the most meaningful gift you've ever given?
What do you hope to accomplish?
What do you love to do with your free time?
How do you spend your money?
How do you and your spouse make philanthropic decisions?
If you could pass along a lesson to your children or grandchildren, what would that be?
What's the best business decision you have ever made? How so? And the worst decision?
What's the best personal decision you have ever made? How so?
Do you have any particular issues or concerns you would like me to share with my colleagues?
3. Determining the Donor's Emotions and Specific Interests in Your Organization
To what extent does [your organization]'s mission connect with your beliefs?
What do you consider to be the strengths of [your organization]?
What changes have you seen since you became involved?
What hasn't changed at [your organization]?
How do you describe [your organization] to others?
What motivates you to give to [your organization]?
What, in your view, is important about [your organization] today?
In what ways do you feel good about the gifts you make to [your organization]?
Have we used your gifts wisely and in the way you intended?
Have we shared our vision intently enough that you would want to join with us?
How would you like to become more deeply involved with [your organization]?
4. Giving: Pre-solicitation
Do you include your children in your philanthropic decisions?
If money were no object, what would you do?
Are there financial plans or bonuses that would impact your upcoming giving?
Have you made gifts using assets other than cash? Have you explored doing so?
Would you be interested in sponsoring an internship?
What range are you considering?
Is this a timeframe that works for you?
The transformational gift: How can we make that happen? Assets?
If we could demonstrate to you the true impact of your philanthropy, would you prefer a) something named for you or for someone you love and respect, b) to meet some of the people your gift has helped, c) to regularly receive a report on how the resources you provide are being accounted for?
Are you ready to move forward?
5. Giving: Solicitation
Do it in person.
Have it in writing.
Regardless of the outcome of this meeting, call the next day.
May I prepare a Proposal/Letter of Intent for you?
Make the cases for a) the annual fund, b) a major gift, c) an estate gift.
If we could help you figure out how to make it happen, would you consider ________?
What's a reasonable time frame for you to reflect on our request?
I'll be back in [time frame], can we talk then?
Are you ready to move forward?
6. Questions for Follow-up
Can you clarify that?

Did I understand correctly when you said?

What do you think about that?
Can you give me an example of what you mean?
What/Which is most important to you?
Why do you think that is the case?
Did I answer your question?
Can you say more about that?
Are we in agreement?
7. Phrasing Makes a Difference
A colleague of mine at [your organization] recently shared with me that ________.
I recently talked with a beneficiary who ________.
I recently assisted a donor who ________.
Recently I read that ________.
How does that resonate with you?
What has been your experience?
Why do you think that would be the case?
How does that situation relate to your situation?
If we could show you how, would you consider a gift for ________.
8. Making the Contract for the Visit
Regardless of where you are in the Cycle of Giving, never overlook making the "contract" for the visit; doing so shows respect, and also clarifies that you aren't making a social call, and that there is business to conduct.

Explain why you're there, what you hope to accomplish and what is the desired outcome.
Confirm the time available.
Confirm there is agreement to the contract.