How Long for a Major Gift?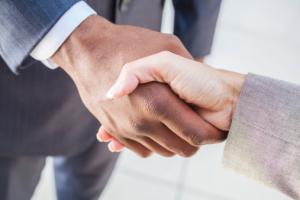 We did a quick survey with a variety of really excellent fundraisers from different sectors and sizes of organizations. We asked them:
"In your experience, or in the experience of your organization, once you have qualified a potential major donor prospect, how long does it take before they make a major gift? How many meetings or moves do you need to close the gift?"
The one conclusion we can draw from the answers we received is "it depends," based primarily on two things: 
The size of the gift. The larger the gift, the longer time it takes, and the more moves required.
 Your donor prospect's positive perception of and trust in your organization. If you have to take time to build all this with the prospect, it's going to take longer. 
As open-ended and obvious as this is, we did get some pretty specific answers about time and moves that you might find interesting. 
Here Are the Responses 
"A major gift from a qualified prospect is either secured right away or it takes many visits over a couple of years. Moreover, reaching major benefactor status is often partially achieved through an estate commitment."        -  Major Gift Officer at well-established, large organization (Major Gift is $100k)
---
"I would say it's very individual as many donors are ready earlier than others. But in my experience it's typical time range is 8-12 months and number of meetings/moves about 4-6."  - Director of Development at mid-sized, well-established social services organization (Major Gift is $10k)
---
"Two-three years, and 5-6 meetings/moves." - former head of a major medical foundation (Major Gift is $100k)
---
"It depends. The primary thing, I think, depends on is what's considered a "major gift" for the organization, or whether you're defining major gift from donor's perspective or organization's perspective.
If you are a small organization and consider $500 a MG, converting from qualified prospect to major gift of $500 should be 1-2 meetings/moves and 1 month. For example, if the person is attending your signature event, it often happens during the paddle raise - from $0 to $500 in one night.
At a well-established, trusted institution where a major gift is $50,000, it will take more like 3-5 meetings/moves and possibly 6 months to 3 years, with at least one $10,000 gift along the way. 
The big difference is that many people can afford $500... it's not a "stop and think" gift the way $50,000 usually is. Some people would argue that if someone doesn't need to stop and think it's not REALLY a major gift."   -  Senior Consultant with many years of experience at various organizations
---
"In my Principal Gift experience, it totally depends on how fast both the benefactor and Development Officer can establish trust; there are no formulas in the gifts of significance world. That being said, the bell curve probably falls into 3+ engagements for first major gift over 6-12+ months.
The smaller the gift, the fewer visits and shorter the timeline. Million dollar gifts ranged from my record of two hours to 18-30 months."   - Senior Principal Gift Officer
---
"I would say 12 months if you make a solid deep move once a month for a year for a gift of $100k."    - National Fundraising Teacher and Consultant
---
"The length of time depends on the level of trust the donor has with the organization. If you have a strong institution with an established brand and relationship with potential donors, and good gift officer, the timeline might be around 18 months with 6 moves. 
If there is more legwork to do to develop trust in the organization, and you are working with MGOs who are less experienced, it might take up to 3 years and 12 moves. 
Another perspective is that of a mid-sized public university where I used to work where a major gift was $10k. It took 18 mos to 3 years and 6-12 moves. 
However, the cycle is drastically shortened if you have a volunteer working on touches and making the ask in context of campaign - someone that knows them or has recognition/credibility." -  Seasoned planned giving officer with decades of experience across multiple organizations

---
"18 months and 3-6 meetings or moves."  - Director of Development at a large state university (Major Gift is $25k)
---
Here's one final thought from our Director of Content, Laird Yock. 
"If a major gift commitment happens quickly, say within 12 months, a major gift as definied by your institution's structure may have been met, but you might not have reached major gift status in the eyes of the donor. If you are too quick to recruit major gifts, you might want to redefine your definition of major."