Formalizing the Visit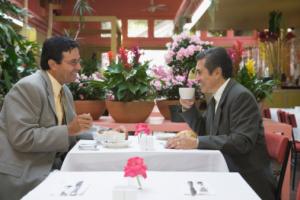 Everyone's time is precious, so when you visit a potential donor, it is important (and not always simple) to come away from the visit having moved the relationship forward, and knowing what to do next.  
In our experience, the best way to make this happen is to clearly review the purpose and the parameters of the visit so all parties understand the objective of your time together.  
Include the following in your conversation:
Confirm the amount of time allotted for the appointment. (And stick to it!)
Explain what you hope to accomplish during the visit. 
Indicate wh

at you expect the outcome of the meeting to be. 
This conversation gives the meeting relevance, plus it is also very practical. How unfortunate if you think you have an hour to meet but after 20 minutes the prospect indicates time is up and you've not addressed the key purpose of your meeting. By addressing intended outcomes up front you will better know how to move forward, or move on.
Use your experience to figure out when and how to have this conversation. It may be easiest when on the phone making the appointment. It may be the first thing you do when meeting in an office after pleasantries are exchanged. It may be much more general statements if, for example, you are meeting someone elderly in their home. 
Even if it feels too formal, this approach is truly the most effective and respectful. It honors the person's time, and makes it clear there is a purpose to the visit; you really aren't 'stopping by' because you happen to be in the neighborhood.