Contributor profile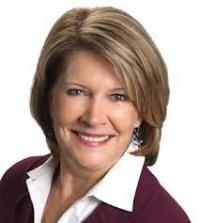 Gail Perry, MBA, CFRE, is an international fundraising consultant, trend-spotter, speaker, trainer and thought-leader. She has worked with literally thousands of board members, nonprofit leaders and fundraising staff to boost them with the fundraising skills and inspiration to change the world.
Gail's energy and know-how reaches around the world via her international Fired-Up Fundraising newsletter with over 15,000 subscribers. Her popular Fundraising INSIDERS on-line training brings in top fundraising gurus to teach the latest strategies that will raise more money than ever in less time.
Gail's Fired-Up Fundraising board workshops help turn board members into happy ambassadors, actively helping in fundraising. Her book, Fired-Up Fundraising: Turn Board Passion into Action (Wiley/AFP) has been called the "gold standard guide to building successful fundraising boards."
Her Fired-Up Fundraising approach, developed over the past 25 years as a non-profit philanthropy expert, has helped organizations raise hundreds of millions in gifts and support. She's a frequent guest on nonprofit interview shows, fundraising blogs, and writes often for Guidestar, Fundraising Success, Advancing Philanthropy, among others.
Gail is past President of the Triangle Chapter of the Association of Fundraising Professionals, which recently awarded her Outstanding Fundraising Executive of the Year. Gail launched her fundraising career at Duke University and then directed the fundraising program at The Kenan-Flagler School of Business, UNC-Chapel Hill. Ms. Perry holds an MBA and a BA with honors in English from UNC- Chapel Hill.