Contributor profile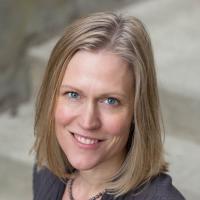 Director of Operations and Founder
Jennifer is currently the Director of Major and Planned Gifts and Virginia Mason Foundation in Seattle, WA. She has been a professional fundraiser for organizations of all sizes and shapes for more than 20 years. She knows what it means to be the only development person in a tiny organization with few resources, and also what it's like to be a member of a 200+ person team that raises huge amounts of money and has lots of people to make copies and keep the calendar.
She has worked at various levels in nearly every aspect of the traditional development shop, including planned giving, major gifts, annual fund, grant writing, event planning, corporate and foundation funding, organizational and board development, database management, and stewardship. The key positions where she learned and was influenced include: Development Officer at Mayo Clinic, Rochester, MN (very large); Development Director, Eagle Bluff Environmental Learning Center (very small); Assistant Director, Annual and Major Gifts at Virginia Mason Medical Center, Seattle, WA (large); and Director of Individual Giving at Seattle Children's Home (medium).
Jennifer was a Certified Fundraising Executive (CFRE) from 2006 - 2009 and a founding board member of the AFP chapter in Rochester, MN.