The Perfect Time for "The Perfect Question"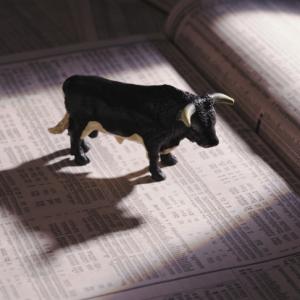 If there was ever a year when your organization should be receiving gifts of securities, this is it.
As the Dow Jones and S&P500 are reaching new historic highs, we must be reminding and encouraging our donors to consider gifting stocks. Remember, you can never assume that donors will consider all their options when making gifts. They will appreciate that you are trying to assist them to make the most tax-advantaged gifts possible, and such a conversation may well increase the size of their gift. 
Before you make your year-end contacts think about three or four ways you can ask The Perfect Question. The Perfect Question is: "Will you be selling anything this year?"
There are many ways to phrase this question; here are a few others we have come up with: 
"Recently we were able to assist a friend of (so and so) make a generous gift in advance of her selling some stock. She was delighted with the result of that gift transaction. If you plan to sell anything in the near future could we discuss before you move ahead?"
"With the economy improving, will you be selling any appreciated assets in the next several months?"
"There are some interesting ways to give to support (your favorite project). Giving assets other than cash is a smart way to accomplish your philanthropic goals. When you are ready to sell any assets – let's talk. A gift like this would be quite special to (our organization)."
Remember also to make sure your donors are aware of when their gifts need to be in the door to count for 2014.
If you need a brush up on all this, check out the securities section of the Gift Planning Field Guide, or earn CFRE credit while you take the Securities Course. 
Have a great year-end!