Key Ingredients of a Successful Visit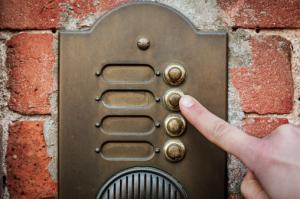 Let's take a quick look at four habits of successful gift officers when meeting with donors and prospects. 
I. Don't Be Late
There really isn't an excuse to be late for an appointment with a donor prospect. If you are meeting in an office you should arrive at the reception desk 10 minutes before the scheduled time. Remember to allow time for security checks.
If you're meeting at a home, arrive on time or up to 10 minutes past the agreed upon time. Please don't be early; they may still be cleaning and straightening in anticipation of your arrival.
II. Turn Off Your Phone
Turn off your mobile device 15 minutes prior to an appointment. You have spent a great deal of time and effort to secure your upcoming appointment. Take a few minutes to mentally review your objectives and the purpose of your meeting.
III. Do Your Own Work
Make your own appointments with your donor prospect--this is especially important for the first few times you meet with them. It's the courteous thing to do, and you'll be able to make a stronger case for the meeting than an assistant can.
IV. Choose Formal
In both language and dress, it's easier to go from formal to informal than the other way around. As such, address your donor prospects formally, until told differently. This principle applies to your dress code as well.
These tips are taken from the upcoming Guided Learning course, The Donor Visit. 
Categories