Major Gifts Courses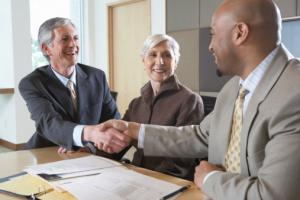 Raise more money, build longer lasting relationships with your donors and love your job more.
Whether you're brand new to fundraising, or a seasoned professional who wants new ideas, these courses will help you become a more effective frontline fundraiser. We cover the basics of Major Gift fundraising and show you how to raise more money by developing deeper, more mutually satisfying and beneficial relationships with your donors.  
Courses Include
Required Reading (or watching, or listening, but mostly reading)
Occasionally exercises or assignments
Additional reading or resources so you can go deeper into a topic
Q&A - In the form of a quiz. Successful completion will result in a certification of competency. Certificates can be printed as proof of completion.
Courses take 1 - 3 hours, roughly.
Courses are available for Philanthropy Works Members. 
COURSES
---
The purpose of this course is to provide you with industry background and context, while familiarizing you with PW courses, philosophy and how to navigate. Read More About the Overview Course. 
---
This course goes over some of the fundamentals of personal finance and the difference between wealth and income.  Read More about the Wealth Accumulation Course.
---
Dive deeper into how high net worth and very high net worth donors think about specific aspects of their wealth and their philanthropy. Then we'll examine how we can play a critical role in enabling them to make large and advantageous gifts. Read More about the Understanding Donors and Their Wealth Course.
---
In this course we go through the process of making a donor visit from beginning to end. Read More about The Donor Visit Course.
---
This course is a great introduction to being professional as a gift officer. It is appropriate for those who are new to the field or are wanting to approach the role of a face-to-face fundraiser in more professional way. Read More about the Professionalism Course.
---
Go in-depth into the pinnacle of the major donor relationship.The part where, after paving the way with a meaningful relationship, you invite a potential donor to partner with your organization with a major gift. Read More about the Ask Course.
---