About Us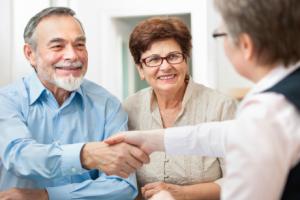 Building Versatile, Confident Fundraisers 
Philanthropy Works provides support and training for frontline fundraisers (also known as major gift officers, development officers, executive directors, board members, gift planning officers, or annual fund managers).
Throughout Philanthropy Works, we provide you the tools to: 
Build deeper relationships with donors, wherein they communicate to you their passions, goals, and the particulars of their lives, enabling you to help them make the most impactful gifts possible. 
Develop a confident understanding of the manifold ways to design charitable gifts, including not only outright gifts of cash and non-cash assets, but gifts made via an estate or life income arrangement. 
Affordable Training that's Easy to Use and Accessible When You Need It
Our training program is specifically designed to be integrated into the busy workday in manageable chunks. Content is broken into four main camps: 
Courses: Increase your proficiencies and develop deeper relationships with your donors with these easy to take courses.
The Gift Planning Field Guide: Answers to your gift planning questions, presented in a way that's easy to understand and put to use. This searchable resource lets you drill down and connect to the information you need at the moment you need it. 
Tools & Tips: These include major gift training sessions, donor case studies, interviews with experts, gift planning tips, articles, and more.
With these resources at your fingertips, you'll have ready access to a host of the finer points of major and planned giving. And a whole lot of the basics, too.
Full Spectrum Training by Frontline Fundraisers with Decades of Experience
Our ever-growing collection of courses and content is developed by seasoned fundraising professionals. Philanthropy Works contributors are frontline fundraisers whose decades of experience have shaped the way they build and capitalize on donor relationships.
Philanthropy Works runs the gamut. We delve into everything you need to know to raise more money and build long-lasting relationships with your donors, including: 
Nailing the Donor Visit: Getting the meeting, etiquette, the donor cycle, where to park the car, when to ask, how to ask, and much more. 
Professionalism: How to add value to your donor relationships, gain greater job satisfaction, and succeed at the highest level of the profession. 
Understanding Your Donors: Delve deeper into the lives of your donors -- learn about their passions, goals, and the practicalities of their lives.  
Gift Planning: Build a confident understanding of what you need to know as someone on the front lines -- what questions to ask, what answers to listen for, and when to bring in other parties and resources. 
Check it out for yourself; you can pretty quickly get a good feel by taking a look at the Courses, the Gift Planning Field Guide, and our Tools, Trainings & Tips pages.
Our Special Emphasis: Go Beyond Cash
95% of gifts to nonprofits are solicited and paid in cash. Yet 95% of wealth is held in non-cash assets. 
This drastic split represents one of the greatest opportunities you have to better serve your organization and your donors and deepen your relationships with them. 
A truly effective fundraiser must be able to go beyond cash. But how is this best accomplished? In short, through confidence and versatility. By demonstrating a confident understanding of asset-based and deferred giving techniques, you can provide guidance to your donor prospects and help them make a gift that's better than they thought possible -- better for both your nonprofit and the donors themselves. 
Philanthropy Works will help you develop the skills to a) learn the details of your donors' life situations, b) deepen and strengthen your relationships with them, and c) be able to suggest multiple giving options based on what you learn. 
You don't have to be a technical expert in order to intelligently discuss non-cash and planned gifts, and we don't expect you to spend a disproportionate amount of time on this (not, that is, if you have the right tools at your disposal). 
We offer Courses on Gift Planning, as well as the Gift Planning Field Guide.